L´offre de simplesurance en tant qu´employeur
Travailler avec nous signifie apprendre, s'épanouir personnellement et professionnellement. Nous croyons que l'autonomisation te fera grandir en même temps que tes tâches. Prendre des décisions. Les erreurs sont acceptées si elles s´inscrivent dans un processus d´amélioration constante. Acceptes-tu le challenge?
Vision claire

"Nous croyons à une assurance facile et intelligente. Pour cela, nous investissons constamment dans notre plateforme unique en son genre avec des services d'assurance transparents et efficaces afin de connecter les personnes et les entreprises, partout et à tout moment."
Nous adaptons nos objectifs et donc notre travail quotidien à notre vision.

L´opportunité de prendre des responsabilités

Nous t´offrons la possibilité d'assumer le plus de responsabilités possibles, en évitant le micro-management et en t´encourageant à te développer au-delà de ta zone de confort.
Nous encourageons l'initiative, l'engagement personnel et le succès en offrant des possibilités de croissance, au travers d'une spécialisation ou en prenant la responsabilité d´une équipe.

Internationalité et diversité

Nous sommes convaincus que la diversité, comme les différents backgrounds et cultures, les diverses compétences et facultés, sont de grands atouts.
Nous connectons + de 150 personnes uniques, venant de + de 30 nationalités différentes et âgés entre 20 et 60 ans – ce qui nous permet de connecter l'assurance traditionnelle avec le monde numérique moderne.
Environnement collaboratif

Nous pouvons être nous-mêmes et nous valorisons chaque personne.
Nous encourageons le travail d'équipe entre les services et, ce faisant, nous sommes formidables, ensemble.

Hiérarchies plates

Nous aimons les processus décisionnels courts et la rapidité d'exécution.
Nous valorisons le succès d'équipe et le leadership collaboratif.

Benefits supplémentaires:

Plan de retraite soutenu d'entreprise
Paquet-cadeau de bienvenue avec des surprises fantastiques, y compris le sweat-shirt dont tu as toujours rêvé
Rabais sur l'adhésion à un club sportif
Boissons et fruits gratuits
Réunions d'entreprise mensuelles
Événements réguliers des équipes ainsi que des fêtes annuelles d'été et d'hiver.
Bureau au centre-ville
Pas de poste à pourvoir?
Nous cherchons constamment de nouveaux talents!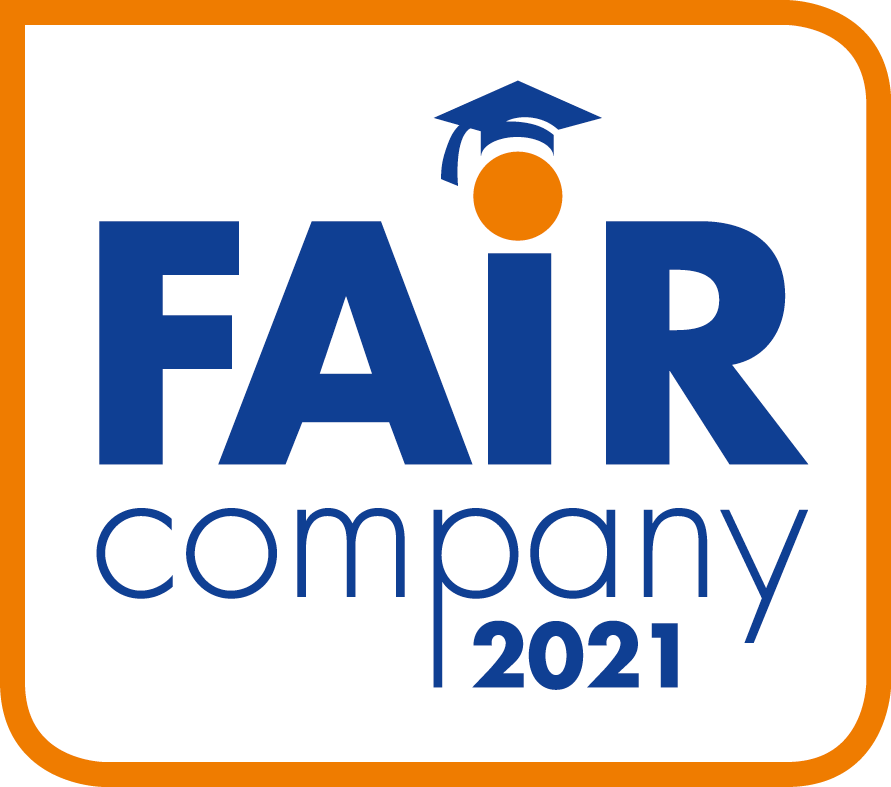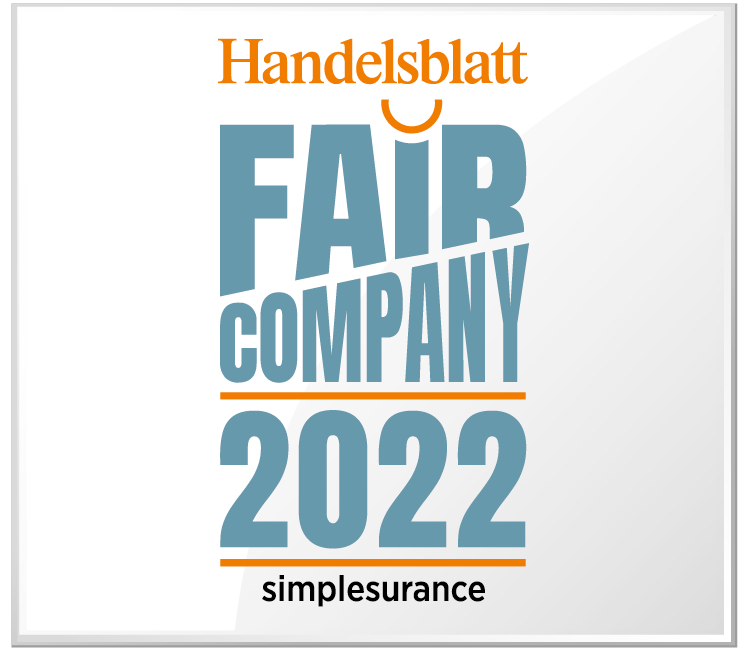 40% de nos recrutements se font via des références internes.
Nous sommes vraiment contents de ça!
FAQ – your application at simplesurance
How should my application look like?
We're looking forward to receiving your complete application, which contains
Letter of motivation
CV that's up-to-date
maximum of 3 references
your earliest starting date
your salary expectations
Depending on which job you apply to, there can be something specific we need from you (e.g. portfolio for a job in Design). If that's the case it'll be written in the job description.
Should my application be written in English or German?
Please use the job description as orientation. Are German language skills required? Then hand in your application in German. If you're absolutely unsure, feel free to ask us: shoot us a short email (jobs@simplesurance.com) or give us a call (+4930688316305). When in doubt, our recruiting team will understand your application if it's written in German or English.
I'm not from Germany. Do I have a chance to get the job?
Apply now! We are already an intercultural team (+30 nationalities and counting!) and look forward to new influences. Write us, why and for what job you would like to come to Germany. We'll support you with tips and links through the moving and burocracy process in regard to getting a work permit.
Is the job still open?
As long as the job description is posted on our job site, you have the opportunity to apply. Our recruiting team will take care of your documents and contact you ASAP.
How long will I have to wait for feedback?
We do our best and try to send a confirmation email within a few days. However, the whole application process could take up to 1-3 weeks. Thank you for your understanding.
I want to work with you, but no current vacancy corresponds to my profile. What do I do?
Send us your application anyway! We're always keen to get to know interesting candidates. However, in that case – please, add a letter of motivation to your application. Tell us: What team you want to work for? How we could benefit from working with you? Is there a specific problem you could solve for us? Why do you want to join our #mostAwesomeTeam?
Are you looking for students or temporary workers?
We have a lot to do and love to work with students and temporary workers. Just apply for one of our open positions or take the initiative and tell us what you want and can do at our company.
I am a freelancer. How can I work with you?
For individual projects, we are happy to work with freelancers. Apply now for our advertised projects or you simply introduce yourself.
What happens after I send my application?
First we'll confirm, that we received all documents. If there is something missing, we'll ask for it in the first mail. After processing your application, there will be a telephone interview with our HR department. We'll check in on your career, give more insight about the position and add a first impression to your application. Feel free to ask any open questions you might have. For the next steps depending if you are already in Germany or abroad there might either be a longer skype interview or you'll get invited to our offices directly. The process following afterwards depends on the position you are applying for. Your recruiter will give you more information about the recruiting process flow in your first phone interview.
How can I prepare myself for the interview?
Take a deep breath and be yourself. We want to get a realistic picture of how it is to work with you. Thematically you should be familiar with the topic "e-commerce" and be up to date on your respective area.
How is my data stored and used?
Your data is stored in our system and will be used exclusively for the purpose of the application and related analyzes. Your data will only be accessed by employees from our personnel department. However, you can also request that your data will be deleted at any time.
How will my first day look like at simplesurance?
Next to the obvious (handing in all the information we need for our administrative team) you'll get a tour of our office, strike a pose for our #mostAwesomeTeam-wall and step by step we'll introduce you to your team and your tasks. Of course, your team lead and our HR team will be with you for each step.
Any questions left?
Feel free to contact us! Our Recruiting team will be happy to answer any questions you might have. Just contact u seither per mail at jobs@simplesurance.com or call +4930688316300.
Encore une question?
L'équipe des RH de simplesurance répondra à tes questions. Ecris-leur un courriel à jobs@simplesurance.com ou en appelant le +49 30 688 316 305.