L'offerta di simplesurance come datore di lavoro
Lavorare per noi significa apprendimento, sviluppo personale e professionale.
Crediamo che la fiducia che riponiamo in te ti farà crescere di pari passo ai compiti svolti.
Prendi decisioni. Il fallimento è accettabile se migliori costantemente.
Sei pronto per la sfida?
Visione chiara

"Crediamo in assicurazioni semplici e intelligenti e investiamo costantemente sulla nostra piattaforma, unica nel suo genere, per offrire servizi assicurativi trasparenti ed efficienti e collegare persone e imprese, ovunque e in qualsiasi momento."
Allineamo i nostri obiettivi, e dunque il nostro lavoro quotidiano, alla nostra visione.

Opportunità di assumerti responsabilità

Ti diamo la possibilità di assumerti tutte le responsabilità che ritieni di poter gestire, evitando il micromanagement e incoraggiandoti ad andare oltre la tua zona di comfort.
Incentiviamo l'iniziativa personale, l'impegno e il successo fornendoti possibilità di crescita, specializzandoti o dandoti la responsabilità di un team.

Internazionalità e diversità

Crediamo nei benefici derivanti da una grande diversità: diversi background, culture, livelli di esperienza e abilità.
Colleghiamo tra loro più di 150 personalità uniche, provenienti da oltre 30 Paesi e con un'età compresa tra i 20 e i 60 anni – così connettiamo il settore assicurativo tradizionale con il moderno mondo digitale.
Ambiente collaborativo

Possiamo essere noi stessi e diamo valore a ognuno.
Promuoviamo il lavoro in squadre interdisciplinari perché l'unione fa la forza.

Struttura a gerarchie piatte

Amiamo i processi decisionali brevi e un'alta velocità di esecuzione.
Diamo valore al successo del team e a stili di leadership basati sulla collaborazione.

Ulteriori benefit:

Piano pensionistico aziendale
Pacchetto onboarding con fantastici gadget, compresa la felpa che hai sempre desiderato
Sconti sulle iscrizioni a centir sportivi
Frutta e bevande gratis
Incontri aziendali mensili
Regolari eventi con il proprio team e feste annuali, in estate e in inverno
Ufficio nel centro della città
Nessuna posizione aperta?
Siamo sempre alla ricerca di nuovi talenti!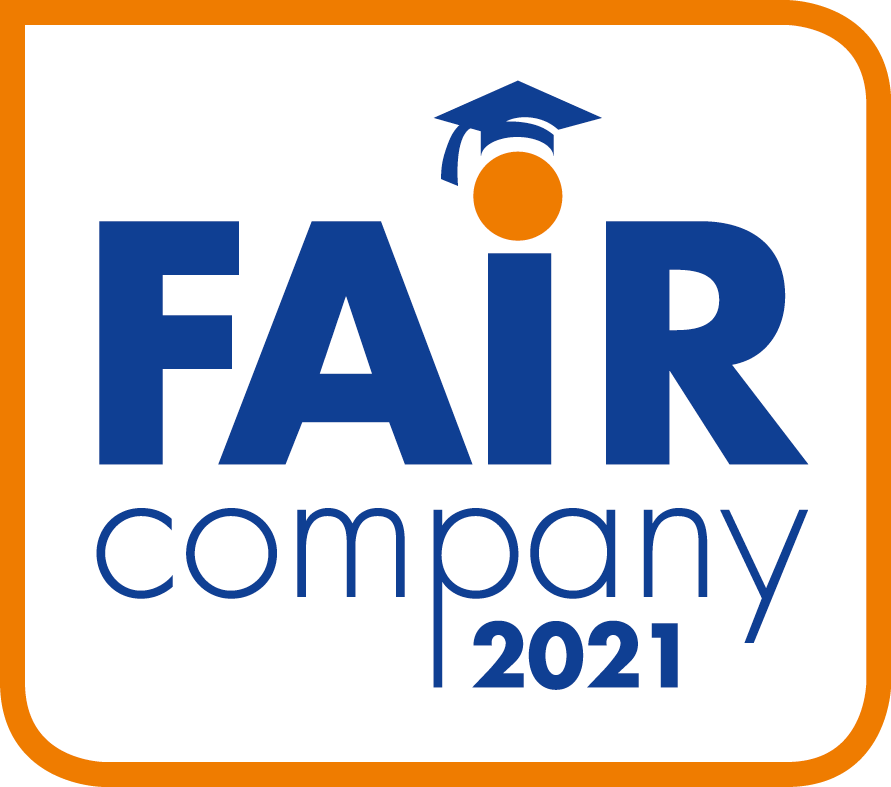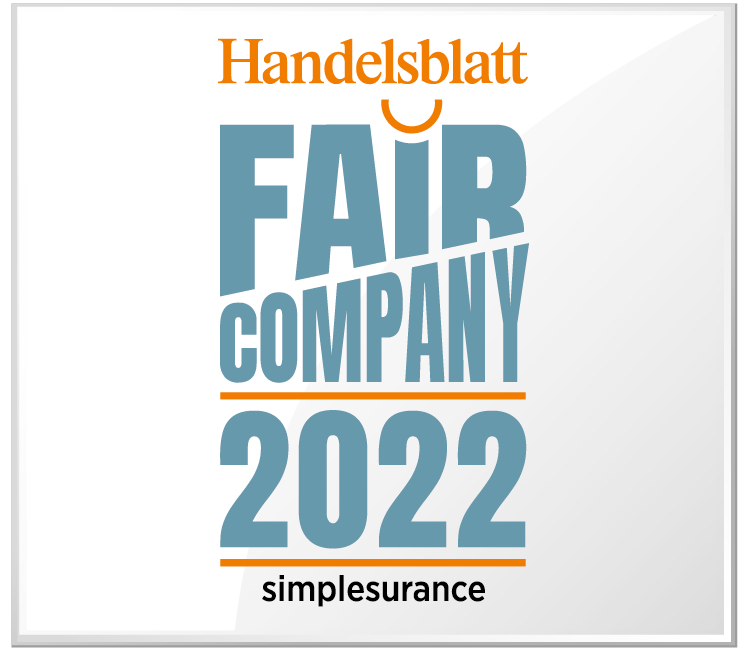 Il 40% delle nostre assunzioni passa attraverso referral interni.
Ne siamo davvero felici!
FAQ – your application at simplesurance
How should my application look like?
We're looking forward to receiving your complete application, which contains
Letter of motivation
CV that's up-to-date
maximum of 3 references
your earliest starting date
your salary expectations
Depending on which job you apply to, there can be something specific we need from you (e.g. portfolio for a job in Design). If that's the case it'll be written in the job description.
Should my application be written in English or German?
Please use the job description as orientation. Are German language skills required? Then hand in your application in German. If you're absolutely unsure, feel free to ask us: shoot us a short email (jobs@simplesurance.com) or give us a call (+4930688316305). When in doubt, our recruiting team will understand your application if it's written in German or English.
I'm not from Germany. Do I have a chance to get the job?
Apply now! We are already an intercultural team (+30 nationalities and counting!) and look forward to new influences. Write us, why and for what job you would like to come to Germany. We'll support you with tips and links through the moving and burocracy process in regard to getting a work permit.
Is the job still open?
As long as the job description is posted on our job site, you have the opportunity to apply. Our recruiting team will take care of your documents and contact you ASAP.
How long will I have to wait for feedback?
We do our best and try to send a confirmation email within a few days. However, the whole application process could take up to 1-3 weeks. Thank you for your understanding.
I want to work with you, but no current vacancy corresponds to my profile. What do I do?
Send us your application anyway! We're always keen to get to know interesting candidates. However, in that case – please, add a letter of motivation to your application. Tell us: What team you want to work for? How we could benefit from working with you? Is there a specific problem you could solve for us? Why do you want to join our #mostAwesomeTeam?
Are you looking for students or temporary workers?
We have a lot to do and love to work with students and temporary workers. Just apply for one of our open positions or take the initiative and tell us what you want and can do at our company.
I am a freelancer. How can I work with you?
For individual projects, we are happy to work with freelancers. Apply now for our advertised projects or you simply introduce yourself.
What happens after I send my application?
First we'll confirm, that we received all documents. If there is something missing, we'll ask for it in the first mail. After processing your application, there will be a telephone interview with our HR department. We'll check in on your career, give more insight about the position and add a first impression to your application. Feel free to ask any open questions you might have. For the next steps depending if you are already in Germany or abroad there might either be a longer skype interview or you'll get invited to our offices directly. The process following afterwards depends on the position you are applying for. Your recruiter will give you more information about the recruiting process flow in your first phone interview.
How can I prepare myself for the interview?
Take a deep breath and be yourself. We want to get a realistic picture of how it is to work with you. Thematically you should be familiar with the topic "e-commerce" and be up to date on your respective area.
How is my data stored and used?
Your data is stored in our system and will be used exclusively for the purpose of the application and related analyzes. Your data will only be accessed by employees from our personnel department. However, you can also request that your data will be deleted at any time.
How will my first day look like at simplesurance?
Next to the obvious (handing in all the information we need for our administrative team) you'll get a tour of our office, strike a pose for our #mostAwesomeTeam-wall and step by step we'll introduce you to your team and your tasks. Of course, your team lead and our HR team will be with you for each step.
Any questions left?
Feel free to contact us! Our Recruiting team will be happy to answer any questions you might have. Just contact u seither per mail at jobs@simplesurance.com or call +4930688316300.
Hai ancora domande?
Il team di Risorse Umane di simplesurance risponderà alle tue domande. Scrivici a jobs@simplesuranc.com oppure chiamaci al +49 30 688 316 305