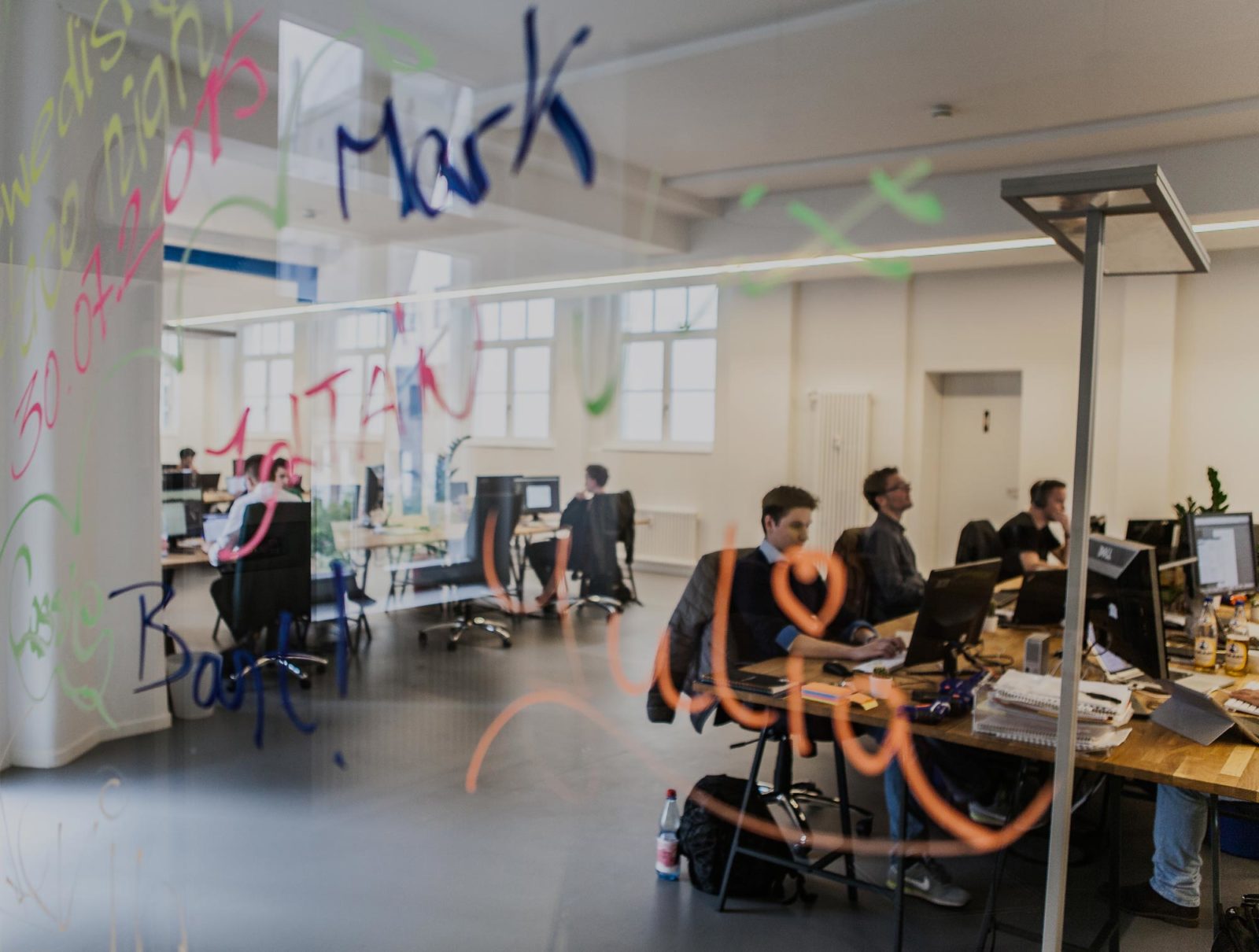 Technology experts meet
insurance specialists.
Read More
Meet people from various countries, cultures and diverse backgrounds.
We work in interdisciplinary teams to innovate and open fundamentally new ways to deliver product insurances.
Our vision:
Your platform for simple access to insurance.
We believe in easy and smart insurance. That's why we constantly invest in our unique platform with transparent and efficient insurance services to connect people and business, anywhere & anytime.
Our mission:
To become the world's leading e-commerce
provider for product insurances.
With our proprietary software solutions and scalable platform we explore new markets. Made in Berlin. We are partnering with a continuously growing network of online-shops across various countries.
Our market
$4,500
Billion
world insurance market
$1,500
Billion
world e-commerce market
$9,500
Billion
world broker market
Meet the management team
Robin von Hein

Founder, CEO

Insurance Business Administration & Banking
> 10 years Insurance Industry & Consulting
Focus: Strategy; Business Development; Investor Relationships; Communication

Joachim von Bonin

Co-Founder, CFO

Economics & Computer Science
> 15 years Finance Executive
Focus: Finance; HR; Legal & Compliance; Broker Services
Manuel Kester

Chief Operations Officer

Economics & Industrial Engineering
> 15 years Product Leadership Experience
Focus: Product Development; Marketing; Customer Care

Dominik Bark

Chief Commercial Officer

Economics
> 10 years Insurance Industry Leadership Experience
Focus: Insurance Strategy & Services; Underwriting; Sales

Victor Ruiz

Chief Technology Officer

Telecommunications Engineering
> 10 years in Tech Startups
Focus: Focus: Engineering, Platform Architecture, Business Intelligence; QA;
Broker App
Eiji Kobayashi

Managing Director, Japan

Mathematical Economics & MBA
> 30 years Investment & Corporate Banking and Payment
Focus: Business Development Japan

Sven Schönfeld

Managing Director, Broker Business

Insurance Salesman
> 20 years Insurance Industry Experience
Focus: Digital Insurance Broker Business
How much responsibility can you take?