Get coverage for your company's mobile devices.
Easy, quick and a bargain.
Benefit from top volume discounts.
No applications. No paperwork.
No subscriptions. No cancellation required.
Request a return call
We cover your company's mobile equipment.
Mobile phones

Tablets

Laptops

Cameras
No more fear of damage
Breakage

It may happen at out-of-office meetings or within your office: The device gets dropped by an employee or hit by another object.

Liquid damage

The device may get wet, for example by spilling a beverage on it or dropping it into a puddle – With simplesurance you're on the safe side.

Short-circuit

The most common cause: A lightning strikes while the device is getting charged at the office. No problem with simplesurance.

Operating errors

If your device gets damaged by an operating error, simplesurance will take care of the settlement.

Fire

If the device gets damaged or destroyed by fire (e.g. at a grill or fireplace), simplesurance will help you quickly.

Third party damage

Has a customer damaged the device by accident? Or has it been wilfully destroyed by someone? Your employees can stay cool.
---
Optionally available: Theft insurance
Electronic devices are especially attractive to thieves. If you take out the appropriate additional theft protection with simplesurance, your devices are also protected against the risk of theft.
Is it already too late for device insurance?
It is not too late to get coverage as long as your devices have been purchased within the past 3 months.
This is how (easy) the simplesurance solution works: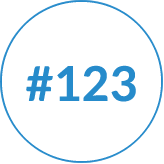 Register devices
No more lengthy applications and paperwork. We just need the serial or invoice numbers of your devices and the name and address data of your customers. Simply send an email – easy and uncomplicated.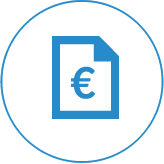 Payment by invoice
You can pay easily and conveniently by invoice. It's a one-off payment. No subscription. No cancellation required. No stress.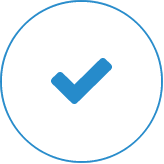 Your devices are covered
From now on, your devices are covered. In the event of damage, we will quickly take care of the claims processing – it only involves a few clicks.
This is what our customers say

"We like the simplicity of simplesurance solutions. It is especially important to us knowing we have an independent partner for product insurances who can also cater for our individual needs."

"With their broad range of insurances, simplesurance offers an ideal complement to our services. The competent team together with an easy software solution in line with market conditions facilitate an integration with little effort. On the whole, simplesurance is the perfect partner for us."
Our partners:
Customer-Ratings:
Become a simplesurance partner
Our sales team is happy to answer any of your questions. Fill out the form and we will be in touch as soon as possible.
Thank you for your interest! We will come back to you shortly.