Offer your customers individual product insurance at attractive fixed rates and without bothersome applications.
Upselling: Increase your turnover with attractive commissions.

Contracting insurance only requires a few clicks. No applications. No paperwork.

In case of a claim, we offer first-class service to your customers.
We insure the following products
Mobile Phones

Tablets

Laptops

Cameras

Bikes

Home appliances

TV

Hi-Fi
Based on our very impressive customer feedback we regularly and proactively ask for, we're proud being awarded to be the "Best eCommerce Insurance 2021". Our customers' feedback relate not only to insurances and warranty extensions we offer but also to their great customer experience while purchasing and in case of claims.
It's that easy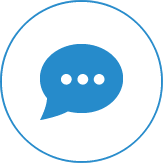 Free consulting service
Our team is happy to offer free and non-binding consultation. Should you have any questions, we are looking forward to receiving your phone call or your inquiry by email.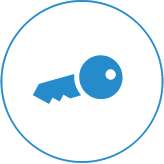 Plugin setup
Free and easy installation in only 5 minutes. No programming required. We gladly provide the service.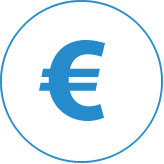 Payment of your commission
You will receive a monthly payment. In case of a damage claim of your customer, we will take care of all the paperwork and provide first-class service.
No more lengthy applications.
Taking out insurance in your store only takes 2 minutes and is very easy: Enter the serial or invoice number of your product. Please also specify your name, address data and email address, so that we can email your Insurance Certificate to you.
No collection of personal data
No lengthy applications
No signature necessary
Why are your customers in safe hands with us?
Complete protection.
We provide insurance against the risk of damage, operating errors or loss due to theft: Our coverage exceeds what is provided by legal warranty and manufacturer's guarantee.
Quick assistance.
Your customers can easily report a damage or loss online around the clock. We ensure an immediate repair, replacement or compensation.
Transparent contract.
All simplesurance insurances come with fixed term and do not get extended automatically. Your customers just pay once and can choose the length of their contract term themselves.
Top customer satisfaction.
Customer satisfaction is our top priority. We will be pleased to personally answer any questions you may have. Just give us a call.
Our partners:
Customer-Ratings:
Become a simplesurance partner
Our sales team is happy to answer any of your questions. Fill out the form and we will be in touch as soon as possible.
Thank you for your interest! We will come back to you shortly.